Asian Pacific American Reading Group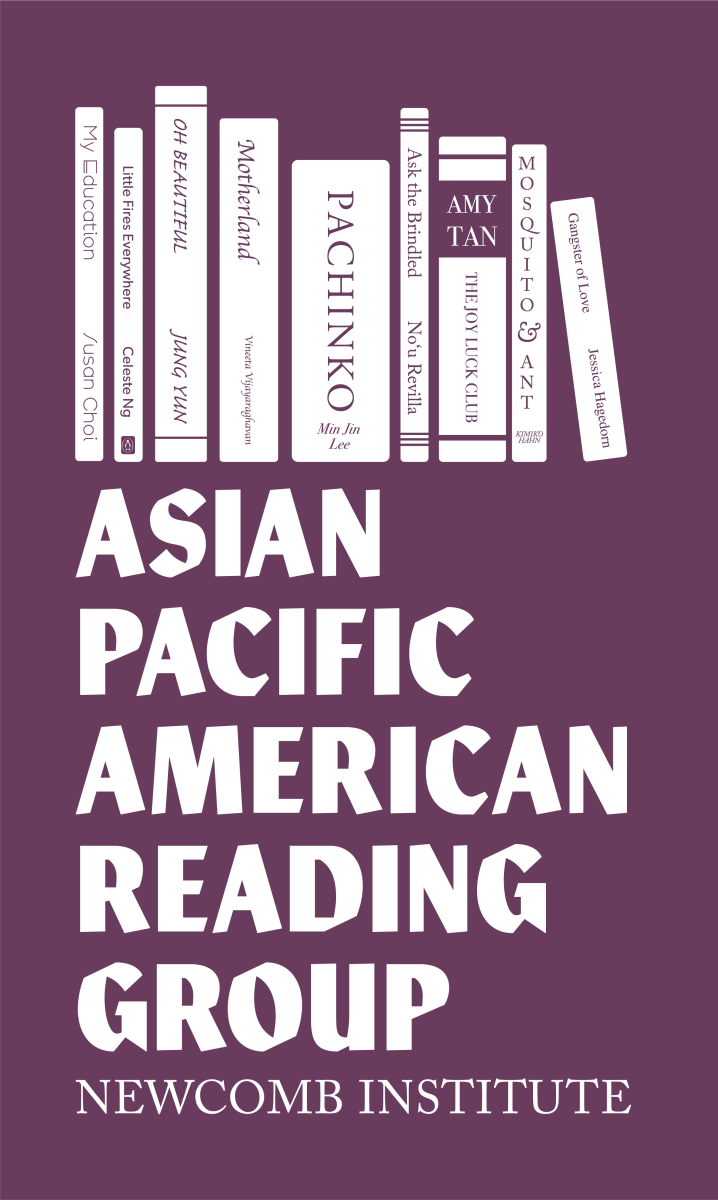 The Newcomb Institute's Asian Pacific American Reading Group (APARG) is a space for students, staff, faculty, and allies to discover and discuss contemporary literature by APA authors and creators. If you are interested in joining this group or learning more, visit: https://newcomb.tulane.edu/asian-pacific-american-reading-group
Upcoming Meetings:
Thursday, March 16, 11:30 am - 12:30 pm in room 337 at Newcomb Institute, 3rd Floor of Malkin Sacks Commons (43 Newcomb Place)
Friday, March 17, 12:00 am - 1:00 pm in room 337 at Newcomb Institute, 3rd Floor of Malkin Sacks Commons (43 Newcomb Place)
Any who attend the book group are invited to join Min Jin Lee for lunch on Tuesday, March 21, at 12:00 pm. Details will be provided after you RSVP for a book discussion date.
Past Meeting:
December 2, 2022 
12:00 to 1:30 p.m. in Diboll Gallery, 3rd Floor of Malkin Sacks Commons (43 Newcomb Place)
If you want to join our mailing list, please fill out this form here. Please contact aparg.ni@gmail.com for any questions or more information. 
Fall 2022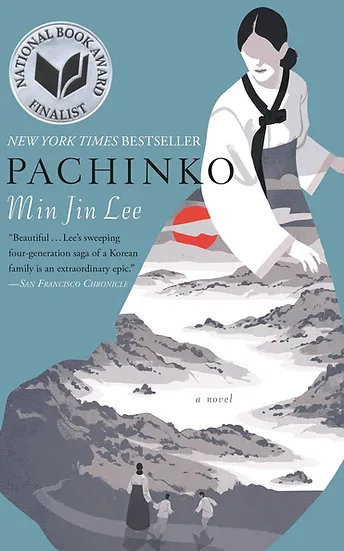 Pachinko by Min Jin Lee
In the early 1900s, teenaged Sunja, the adored daughter of a disabled fisherman, falls for a wealthy stranger at the seashore near her home in Korea. He promises her the world, but when she discovers she is pregnant and her lover is married, she refuses to be bought. Instead, she accepts an offer of marriage from a gentle, sickly minister passing through on his way to Japan. But her decision to abandon her home, and reject her son's powerful father, sets off a dramatic saga that will echo down through the generations. Richly told and profoundly moving, Pachinko is a story of love, sacrifice, ambition, and loyalty.
Women, Law, and History
The Women, Law, and History Reading Group is led by Dr. Sally J. Kenney, Dr. Clare Daniel, and Dr. Karissa Haugeberg and meets at the Newcomb Institute offices in the Commons. Our upcoming book discussion is Pushout: The Criminalization of Black Girls in School by Monique W. Morris and will take place on Thursday, September 24, at 3:00 p.m. - for zoom info, please contact Julie Qiu at jqiu@tulane.edu.
Summer and Fall 2020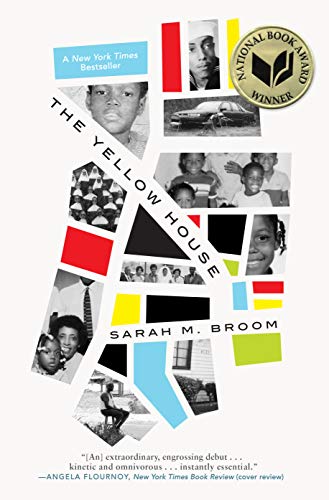 The Yellow House: A Memoir by Sarah M. Broom
A book of great ambition, Sarah M. Broom's The Yellow House tells a hundred years of her family and their relationship to home in a neglected area of one of America's most mythologized cities. This is the story of a mother's struggle against a house's entropy, and that of a prodigal daughter who left home only to reckon with the pull that home exerts, even after the Yellow House was wiped off the map after Hurricane Katrina. The Yellow House expands the map of New Orleans to include the stories of its lesser-known natives, guided deftly by one of its native daughters, to demonstrate how enduring drives of clan, pride, and familial love resist and defy erasure. Located in the gap between the "Big Easy" of tourist guides and the New Orleans in which Broom was raised, The Yellow House is a brilliant memoir of place, class, race, the seeping rot of inequality, and the internalized shame that often follows.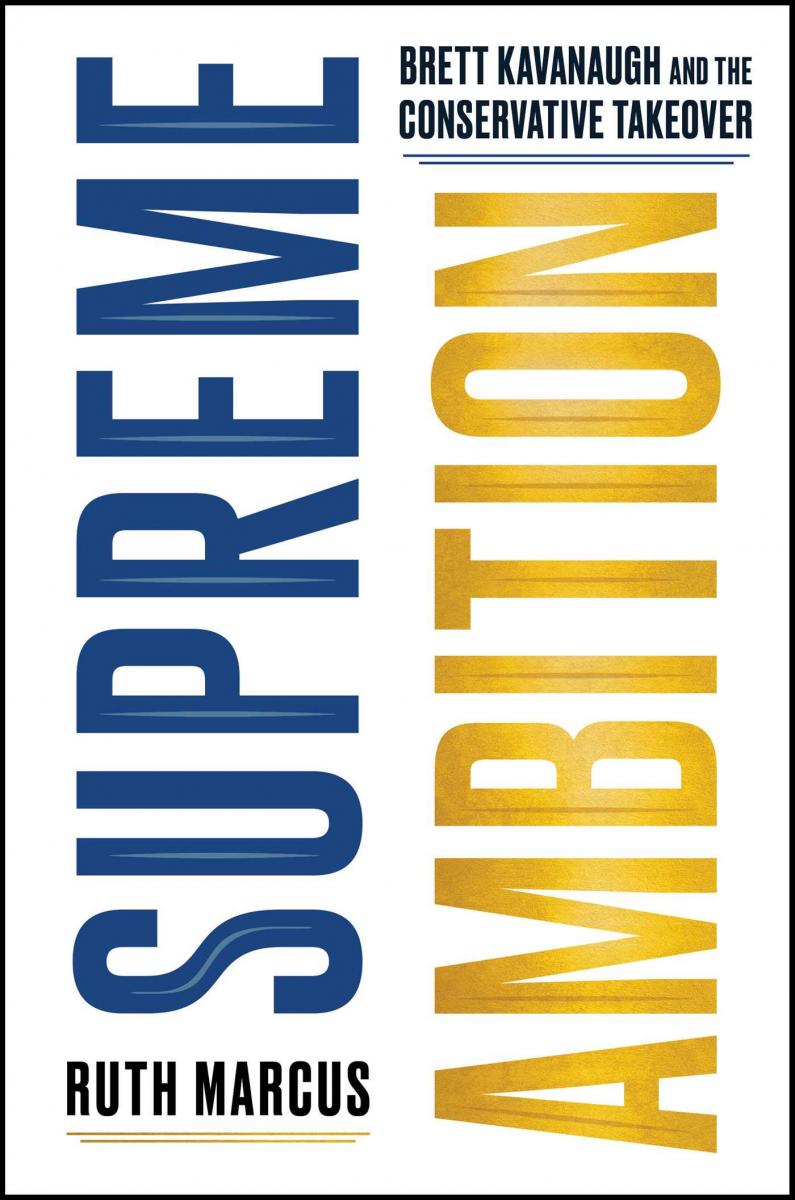 Supreme Ambition: Brett Kavanaugh and the Conservative Takeover by Ruth Marcus
In Supreme Ambition, Washington Post journalist and legal expert Ruth Marcus goes behind the scenes to document the thirty-year mission by conservatives to win a majority on the Supreme Court and the lifelong ambition of Brett Kavanaugh to secure his place in that victory. In that sense, Marcus has delivered a master class in how Washington works and an unforgettable case study in supreme ambition. Marcus answers the most pressing questions surrounding this historical moment: How did Kavanaugh get the nomination? Was Blasey Ford's testimony credible? What does his confirmation mean for the future of the court? Were the Democrats outgunned from the start? Supreme Ambition is the definitive account of a pivotal moment in modern history, one that was thirty years in the making and that will shape the judicial system of America for generations to come.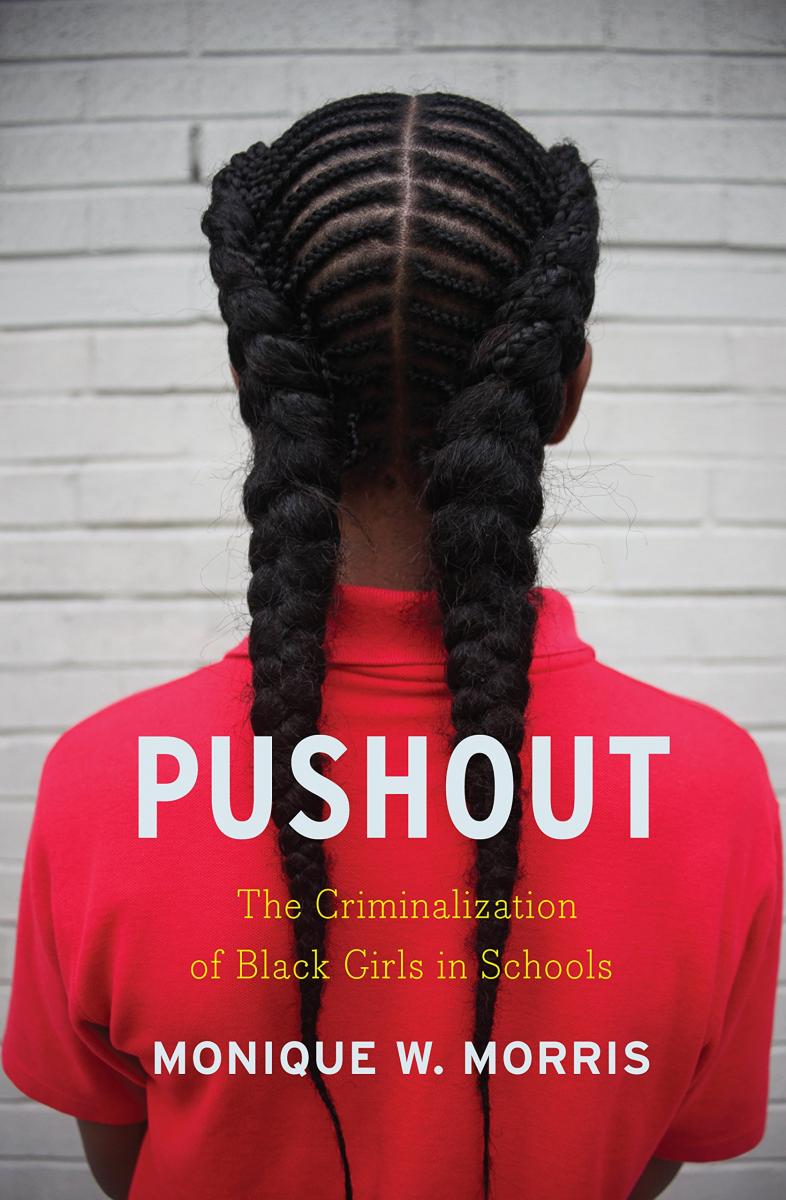 Pushout: The Criminalization of Black Girls in School by Monique W. Morris
Monique W. Morris chronicles the experiences of Black girls across the country whose intricate lives are misunderstood, highly judged—by teachers, administrators, and the justice system—and degraded by the very institutions charged with helping them flourish. Pushout exposes a world of confined potential and supports the rising movement to challenge the policies, practices, and cultural illiteracy that push countless students out of school and into unhealthy, unstable, and often unsafe futures. Called a book "for everyone who cares about children" by the Washington Post, Morris's illuminates these critical issues  at a moment when Black girls are the fastest-growing population in the juvenile justice system.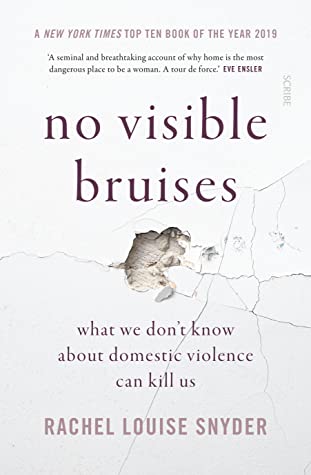 No Visible Bruises: What We Don't Know About Domestic Violence Can Kill Us by Rachel Louise Snyder
In America, domestic violence accounts for 15 percent of all violent crime, and yet it remains locked in silence, even as its tendrils reach unseen into so many of our most pressing national issues, from our economy to our education system, from mass shootings to mass incarceration to #MeToo. We still have not taken the true measure of this problem. Snyder frames this urgent and immersive account of the scale of domestic violence in our country around key stories that explode the common myths: that if things were bad enough, victims would just leave; that a violent person cannot become nonviolent; that shelter is an adequate response; and most insidiously, that violence inside the home is a private matter, sealed from the public sphere and disconnected from other forms of violence. Through the stories of victims, perpetrators, law enforcement, and reform movements from across the country, Snyder explores the real roots of private violence, its far-reaching consequences for society, and what it will take to truly address it.
Spring 2020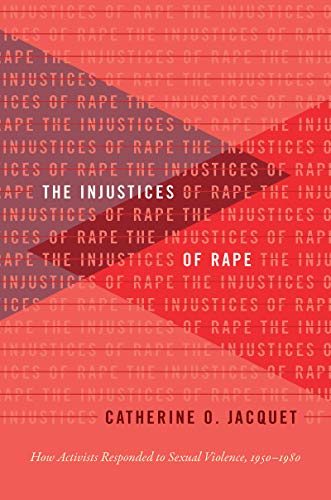 The Injustices of Rape: How Activists Responded to Sexual Violence, 1950-1980 by Catherine O. Jacquet
From 1950 to 1980, activists in the black freedom and women's liberation movements mounted significant campaigns in response to the injustices of rape. These activists challenged the dominant legal and social discourses of the day and redefined the political agenda on sexual violence for over three decades. How activists framed sexual violence--as either racial injustice, gender injustice, or both--was based in their respective frameworks of oppression. The dominant discourse of the black freedom movement constructed rape primarily as the product of racism and white supremacy, whereas the dominant discourse of women's liberation constructed rape as the result of sexism and male supremacy. Jacquet examines these two movement responses together, explaining when and why they were in conflict, when and why they converged, and how activists both upheld and challenged them. Throughout, she uses the history of antirape activism to reveal the difficulty of challenging deeply ingrained racist and sexist ideologies, the unevenness of reform, and the necessity of an intersectional analysis to combat social injustice.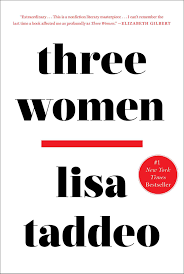 Three Women by Lisa Taddeo
In suburban Indiana we meet Lina, a homemaker and mother of two whose marriage, after a decade, has lost its passion. Starved for affection, Lina battles daily panic attacks and, after reconnecting with an old flame through social media, embarks on an affair that quickly becomes all-consuming. In North Dakota we meet Maggie, a seventeen-year-old high school student who allegedly has a clandestine physical relationship with her handsome, married English teacher; the ensuing criminal trial will turn their quiet community upside down. Finally, in an exclusive enclave of the Northeast, we meet Sloane—a gorgeous, successful, and refined restaurant owner—who is happily married to a man who likes to watch her have sex with other men and women. Based on years of immersive reporting and told with astonishing frankness and immediacy, Three Women introduces us to three unforgettable women whose experiences remind us that we are not alone.
Fall 2019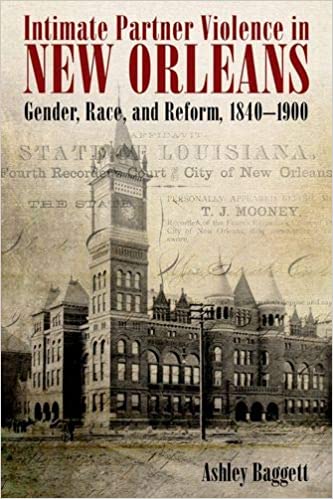 Intimate Partner Violence in New Orleans: Gender, Race, and Reform, 1840-1900 by Ashley Baggett
Ashley Baggett uncovers the voices of abused women who utilized the legal system in New Orleans to address their grievances from the antebellum era to the end of the nineteenth century. Poring over 26,000 records, Baggett analyzes 421 criminal cases involving intimate partner violence, revealing a significant demand among women, the community, and the courts for reform in the postbellum decades. Before the Civil War, some challenges and limits to the male privilege of chastisement existed, but the gendered power structure and the veil of privacy for families in the courts largely shielded abusers from criminal prosecution. However, the war upended gender expectations and increased female autonomy, leading to the demand for and brief recognition of women's right to be free from violence. Baggett demonstrates how postbellum decades offered a fleeting opportunity for change before the gender and racial expectations hardened with the rise of Jim Crow. Her findings reveal previously unseen dimensions of women's lives both inside and outside legal marriage and women's attempts to renegotiate power in relationships. Highlighting the lived experiences of these women, Baggett tracks how gender, race, and location worked together to define and redefine gender expectations and legal rights. Moreover, she demonstrates recognition of women's legal personhood as well as differences between northern and southern states' trajectories in response to intimate partner violence during the nineteenth century.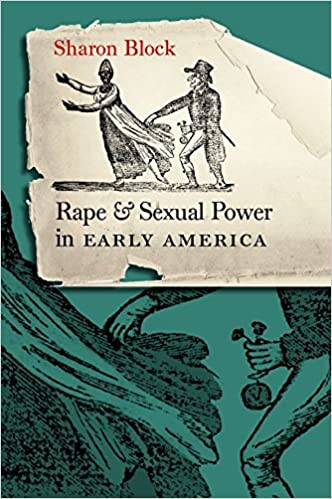 Rape and Sexual Power in Early America by Sharon Block
In a comprehensive examination of rape and its prosecution in British America between 1700 and 1820, Sharon Block exposes the dynamics of sexual power on which colonial and early republican Anglo-American society was based. Block analyzes the legal, social, and cultural implications of more than nine hundred documented incidents of sexual coercion and hundreds more extralegal commentaries found in almanacs, newspapers, broadsides, and other print and manuscript sources. Highlighting the gap between reports of coerced sex and incidents that were publicly classified as rape, Block demonstrates that public definitions of rape were based less on what actually happened than on who was involved. She challenges conventional narratives that claim sexual relations between white women and black men became racially charged only in the late nineteenth century. Her analysis extends racial ties to rape back into the colonial period and beyond the boundaries of the southern slave-labor system. Early Americans' treatment of rape, Block argues, both enacted and helped to sustain the social, racial, gender, and political hierarchies of a New World and a new nation.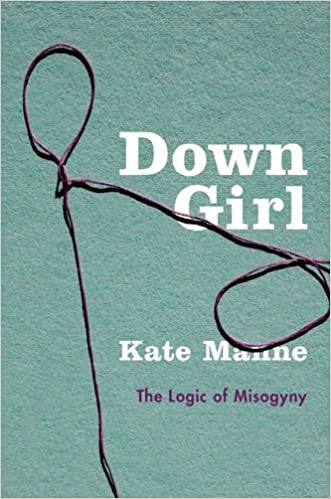 Down Girl: The Logic of Misogyny by Kate Manne
What is misogyny, exactly? Who deserves to be called a misogynist? How does misogyny contrast with sexism, and why is it prone to persist - or increase - even when sexist gender roles are waning? This book is an exploration of misogyny in public life and politics by the moral philosopher and writer Kate Manne. It argues that misogyny should not be understood primarily in terms of the hatred or hostility some men feel toward all or most women. Rather, it's primarily about controlling, policing, punishing, and exiling the "bad" women who challenge male dominance. And it's compatible with rewarding "the good ones," and singling out other women to serve as warnings to those who are out of order. It's also common for women to serve as scapegoats, be burned as witches, and treated as pariahs. Manne examines recent and current events and how they set the stage for the 2016 US presidential election. Not only was the misogyny leveled against Hillary Clinton predictable in both quantity and quality, Manne argues it was predictable that many people would be prepared to forgive and forget regarding Donald Trump's history of sexual assault and harassment. For this, Manne argues, is misogyny's oft-overlooked and equally pernicious underbelly: exonerating or showing "himpathy" for the comparatively privileged men who dominate, threaten, and silence women.
Past Reads
Babcock, Barbara. Woman Lawyer: The Trials of Clara Foltz. Stanford: Stanford University Press, 2011. (August 2013)
Bacal, Jessica. The Mistakes I Made at Work: 25 Influential Women Reflect on What They Got Out of Getting It Wrong. New York: Plume, 2014.
Baggett, Ashley. Intimate Partner Violence in New Orleans: Gender, Race, and Reform, 1840-1900. Jackson: University Press of Mississippi, 2017. (October 2019)
Block, Sharon. Rape and Sexual Power in Early America. Chapel Hill: University of North Carolina Press, 2006. (September 2019)
Colman, Penny. A Woman Unafraid: The Achievements Of Frances Perkins. Bloomington: ASJA Press, 1993. (May 2015)
Freedman, Estelle. Maternal Justice: Miriam Van Waters and the Female Reform Tradition. Chicago: University of Chicago Press, 1996. (November 2014)
Gerber, Robin. Leadership the Eleanor Roosevelt Way: Timeless Strategies from the First Lady of Courage. New York: Penguin Group, 2002. (Fall 2014)
Gillibrand, Kirsten. Off the Sidelines: Raise Your Voice, Change the World. New York: Ballantine Books, 2014.
Hirshman, Linda. Sisters in Law: How Sandra Day O'Connor and Ruth Bader Ginsburg Went to the Supreme Court and Changed the World. New York: HarperCollins, 2015. (December 2015)
Irons, Jenny. Reconstituting Whiteness: The Mississippi State Sovereignty Commission. Nashville: Vanderbilt University Press, 2010. (April 2016)
Madriz, Esther. Nothing Bad Happens to Good Girls: Fear of Crime in Women's Lives. Berkeley: University of California Press, 1997.
Manne, Kate. Down Girl: The Logic of Misogyny. New York: Oxford University Press, 2017. (August 2019)
Mayeri, Serena. Reasoning from Race: Feminism, Law, and the Civil Rights Revolution. Cambridge: Harvard University Press, 2011. (September 2015)
McCurry, Stephanie. Confederate Reckoning: Power and Politics in the Civil War South. Harvard University Press, 2012. (October 2015)
McGuire, Danielle L. At the Dark End of the Street: Black Women, Rape, and Resistance – A New History of the Civil Rights Movement from Rosa Parks to the Rise of Black Power. Vintage; Reprint edition October 2011. (September 2013)
Rathbone, Cristina. A World Apart: Women, Prison, and Life Behind Bars. New York: Random House Publishing Group, 2005. (November 2013)
Simmons, LaKisha Michelle. Crescent City Girls: The Lives of Young Black Women in Segregated New Orleans. Chapel Hill: The University of North Carolina Press, 2015. (July 2016)
Sotomayor, Sonia. My Beloved World. New York: Vintage Books, 2014. (July 2013)
Stein, Deborah Jiang. Prison Baby. Boston: Beacon Press, 2014. (Fall 2014)
Strebeigh, Fred. Equal: Women Reshape American Law. New York: W.W. Norton, 2009. (October 2013)
Taddeo, Lisa. Three Women. New York: Avid Reader Press, 2019. (January 2020)
Waldman, Ayelet and Robin Levi. Inside This Place, Not of It: Narratives from Women's Prisons. San Francisco: McSweeney's Books, 2011. (Fall 2014)
Wheeler, Leigh Ann. How Sex Became a Civil Liberty. New York: Oxford University Press, 2013. (July 2015)
American Studies
The American Studies reading group brings together scholars from across campus interested in reading and discussing a variety of texts. For more information, contact Aidan Smith, asmith41@tulane.edu.
Past reads:
Summer 2020:
All Our Trials: Prisons, Policing, and the Feminist Fight to End Violence, by Emily L. Thuma
Spring 2020:
Beeline: What Spelling Bees Reveal about Generation Z's New Path to Success, by Shalini Shankar
Fall 2019: 
Selections from American Quarterly special issue, Towards a Critically Engaged Digital Practice: American Studies and the Digital Humanities
Wayward Lives, Beautiful Experiments: Intimate Histories of Social Upheaval by Siadya Hartman
Spring 2019:
City of Inmates: Conquest, Rebellion, and the Rise of Human Caging in Los Angeles, 1771–1965 by Kelly Lytle Hernández
Fall 2018: 
Jane Crow: The Life of Pauli Murray by Rosalind Rosenberg
Spring 2018: 
Development Drowned and Reborn, by Clyde Wood