Chloe Raub
Head of Archives and Special Collections
Office Address
43 Newcomb Place, Suite 301, New Orleans, LA 70118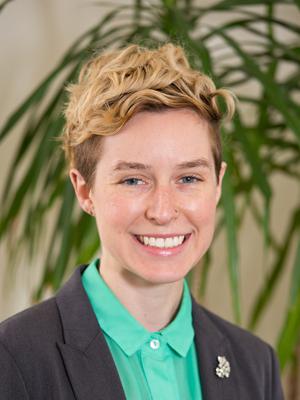 Biography
Chloe Raub (NC '07) is Head of the Newcomb Archives and Vorhoff Collection. She holds a B.A. in Anthropology with a minor in Women's Studies, an M.A. in Anthropology and Museum Studies from George Washington University, an M.S.L.I.S. in Library Science and Cultural Heritage Information Management from Catholic University, and is a Certified Archivist.
At Tulane, Chloe teaches courses on the topics of archives and the intersection of identity and social capital, cultural heritage labor and social change, and creative feminist activism. She is a past board member of the LGBT+ Archives Project of Louisiana, former Co-Chair of the Society of American Archivists Women's Collections Section, and former member of the Executive Committee of the Association of College and Research Libraries Women and Gender Studies Section. She is active in the GLAM Wikimedia community and Art+Feminism, a global movement dedicated to closing information gaps related to gender, feminism, and the arts.
Chloe's research interests include critical and feminist pedagogical practices in archives and archives of reproductive health and justice.
Key Responsibilities:
Oversees all administrative, development, acquisitions, public services, and outreach aspects of the Newcomb Archives and Vorhoff Collection
Teaches critical and feminist information literacy and archival research skills
Provides research assistance to Tulane students, staff, faculty, and alums, as well as visiting researchers regardless of institutional affiliation
Selected Writings:
Chloe Raub, "Tarot Decks in the (Ivory) Tower," Archival Outlook, September/October 2021.
Chloe Raub, "Supporting Student Activism: Documenting the Women's March on Washington and Beyond," Archival Outlook, July/August 2017.
Chloe Raub, "Wikipedia, Gender, and Archives: Closing the Gender Gap on Wikipedia through Archival Outreach," Archival Outlook, May/June 2015.